I'm flying back to Indonesia in a few hours' time. Haven't slept yet. Still in the process of packing my stuffs.
I went out with two other friends to Bukit Bintang just now for a photo-hunting session. Because the weather was freaking hot today, we decided to stay indoors. We were hoping that there were some kind of events at the malls for us to shoot at e.g fashion shows.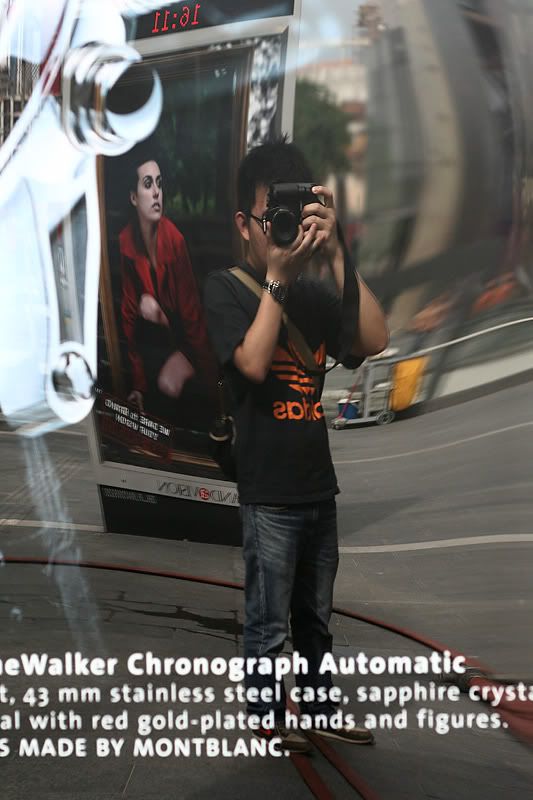 Realli nothing to shoot until haf to take pic of myself.
S.Wang had one event relating to Chinese New Year which didn't interest us at all becuz we didn't recognise any of the guests/celebrities. I'm not even sure if those are celebrities or wut. So we skipped.
So we proceeded to Pavillion where we found some things interesting to shoot at.
Will post in the next entry. Gonna sleep now. Check back soon.