I'm so fed up with my hostel's internet connection. It is the BIGGEST culprit that has been deterring me from updating this silly blog!
I'm sure if you were to ask anyone, who's currently staying or who has stayed at Sunway Monash Condo before, regarding the pathetic internet connection, they would give you violent and angry replies. Expletives deleted and expletives deleted.
Seriously, and for fuck's sake, the speed is like the growth rate of our hair!!! Chaocheeeput…
Enough rants and let's go into the crux of my post today.
So, Rames wus very close with his answer: 'pple doing bollywod song/movie'.
But really, I wus told it was an advertisement for a Pakistani or Sri Lankan (I've forgotted which country already, haiz) MTV.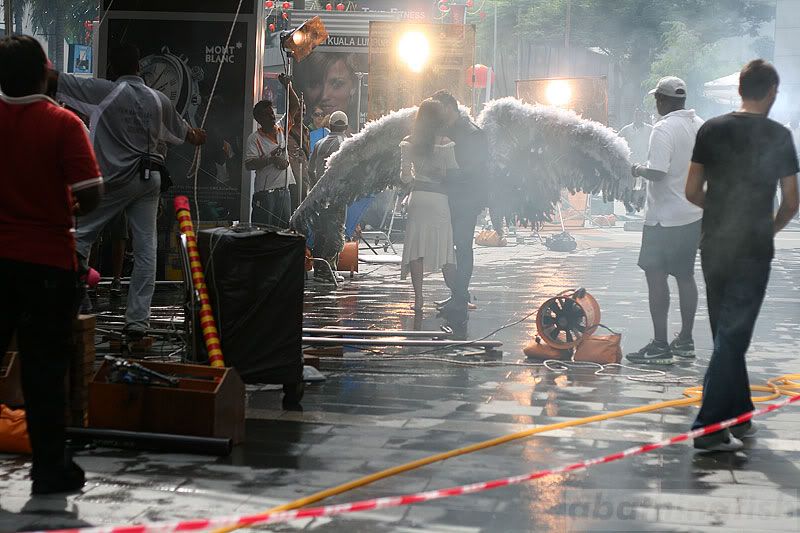 The male and female leads shrouded in thin smoke (from burning incense), under the hot scorching sun!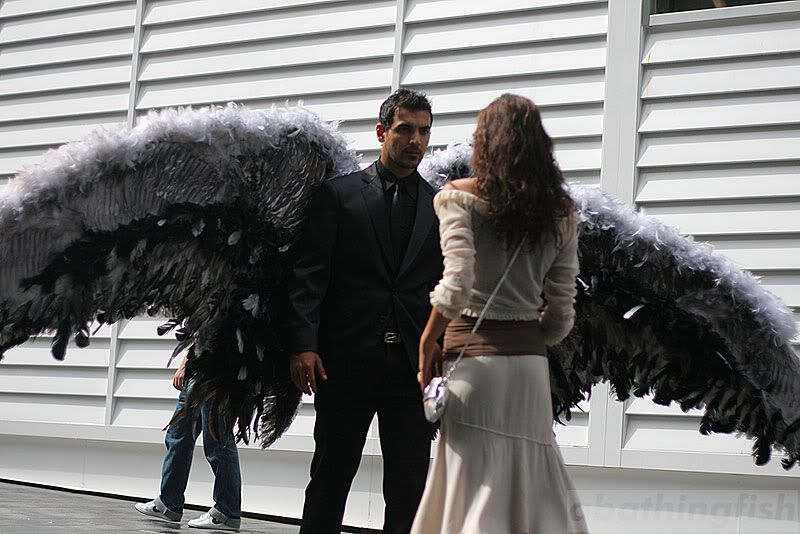 It's tough being an actor/actress. Dressing up so formally like that in this Malaysian climate, and dun think that pair of wings isn't heavy! Let's not forget the numerous retakes to get a scene right.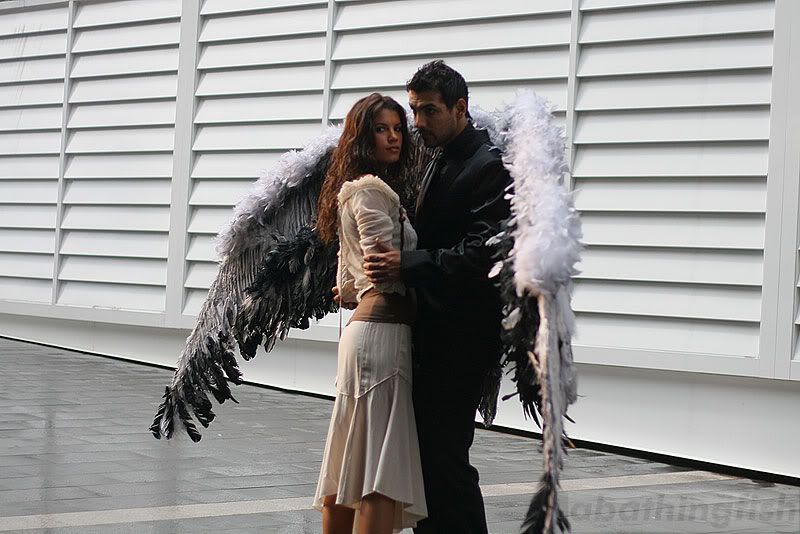 However if you haven't been told earlier of the filming location, you might have thought it's somewhere in Europe. And when you watch the finished advertisement on t.v, your mind says, 'ahh...how nice... if only i wus paid to kiss/hug a girl'.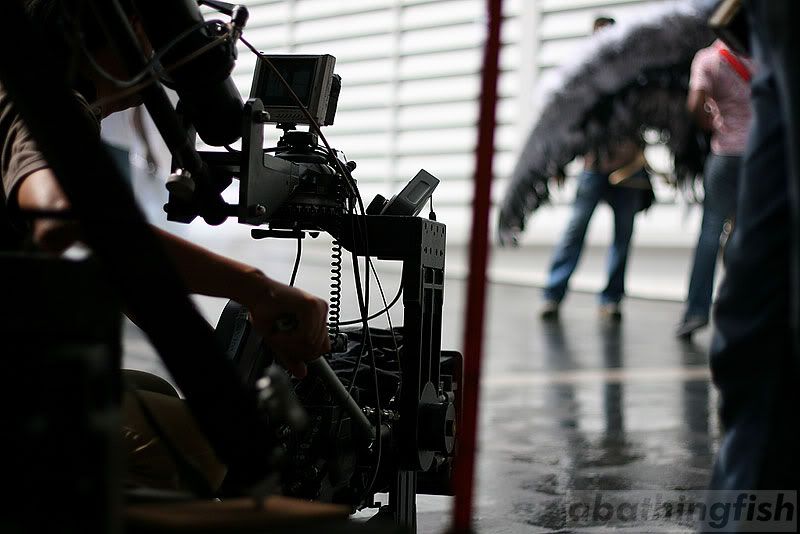 The gear.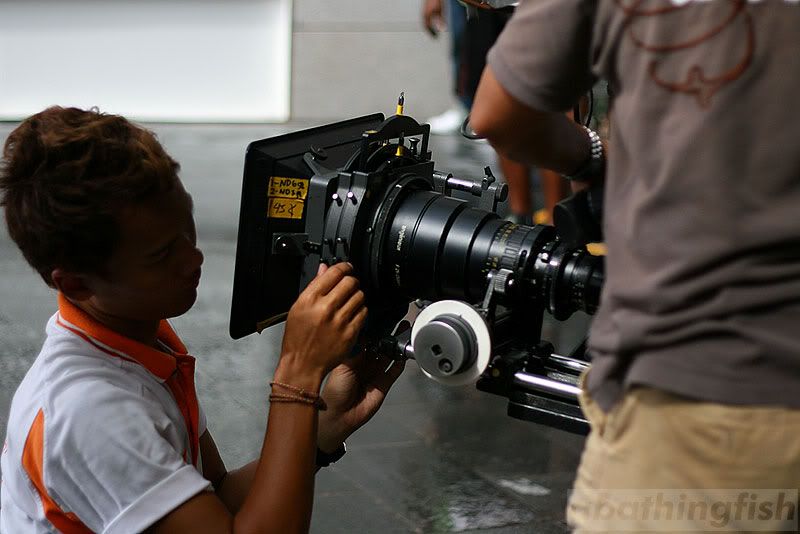 Not your run-of-the-mill digital camcorder.
Female lead. Does she resemble Sandra
Bollocks
?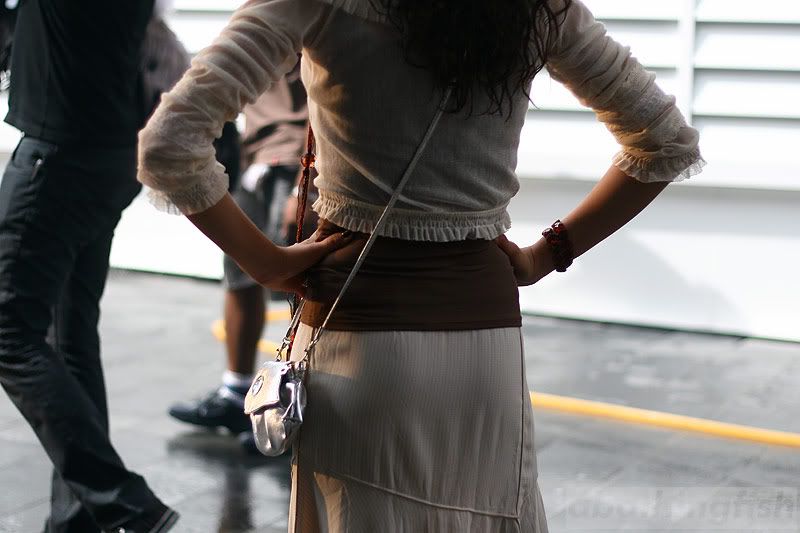 Portrait - Selective Focus.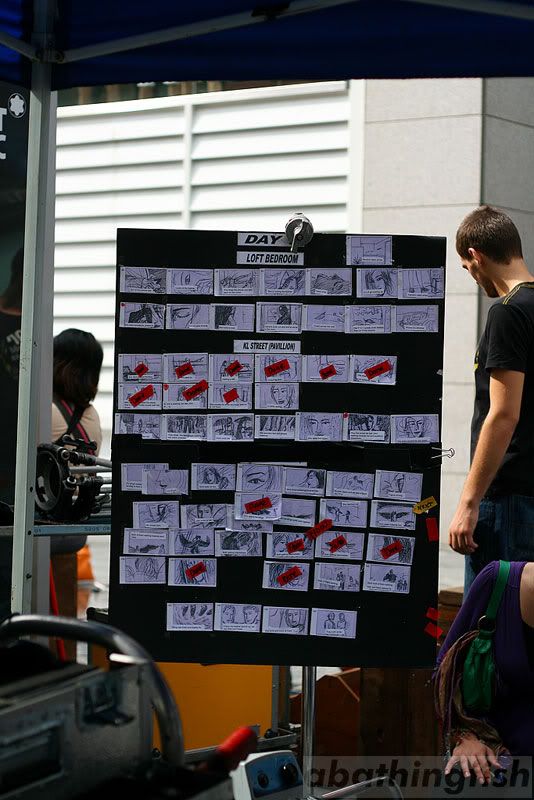 Story board. The ones with red tapes over them means they are completed. Look how many more scenes they haf to do.